20.05.2016

For the Love of Sloth
- Flickr widmet sich den Faultieren.
How can you not love sloths? They certainly bring a smile to our faces. Check out the winsome ways Flickr members have depicted sloths in illustration and otherwise. Check out the full gallery here
#
flickr
---
taginfo for flickr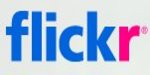 Flickr ist die beste Photosharing-Seite, ein wunderbares Auge der Welt. Gegründet wurde es 2004 von Stewart Butterfield und Caterina Fake, 2005 hat es Yahoo gekauft – und von kleineren Stolperern abgesehen eigentlich recht sensibel weitergeführt.
Links