24.09.2013
We hear you: Better commenting coming to YouTube
- Oh, google packt bei unserer zwangsbeglückung mit g+ die grossen keulen aus.
When it comes to the conversations happening on YouTube, recent does not necessarily mean relevant. So, comments will soon become conversations that matter to you. … Starting this week, you'll see the new YouTube comments powered by Google+ on your channel discussion tab.
#
youtube
---
taginfo for youtube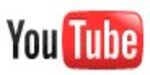 YouTube ist die paradigmatische Video-Sharing-Seite. Gegründet wurde es 2005 von Steve Chen, Chad Hurley und Jawed Karim, Google hat es 2006 für 1,6 Mrd. übernommen.
Links