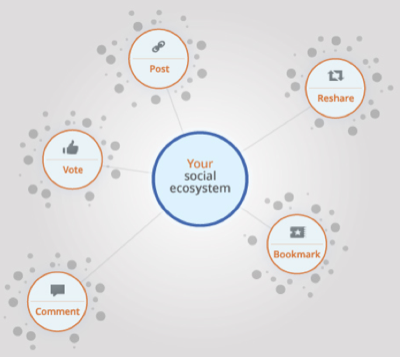 kinda funny: Google schnallt langsam aber sicher, dass sich einiges an Geshare jenseits ihres Einzugsgebiets abspielt, und lädt nun alle Socnets dazu ein, die Activitystreamdaten ihrer User mit Google Analytics zu teilen. Warum? Weil Google Analytics die Daten ja nicht hat, aber natürlich gerne hätte, um es für ihre Kunden aufbereiten zu können.
To enable our customers to discover who's sharing, voting and bookmarking their content on the social web, cross-network measurement needs to become easier.
Wer seine Likes, Votes, Shares, Bookmarks, Comments, etc. in Google Analytics pluggen will, kann sich hier informieren.
08.12.2011 #
google analytics
---
---