Quickly noted: Three months ago Burda has invested a seven figure sum in Seed Media's ScienceBlogs to bring this concept to Germany (see our coverage). Sooner than planned they launched scienceblogs.de yesterday kicking off with 13 blogs.
Launch partners include The History Channel, Deutsches Museum and news portal Focus Online who will syndicate the best of ScienceBlogs.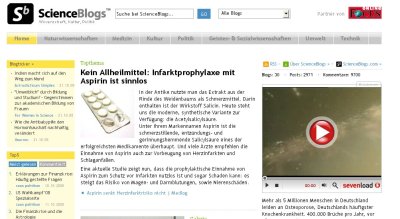 In related news: Focus Online also teamed up with The Huffington Post and will feature articles of Arianna Huffington translated to German.
This article originally was written for blognation Germany. Since blognation is gone I have reposted it here.