del.icio.us hat seit heute ein neues Feature: Tagrolls (a.k.a. Tag Clouds).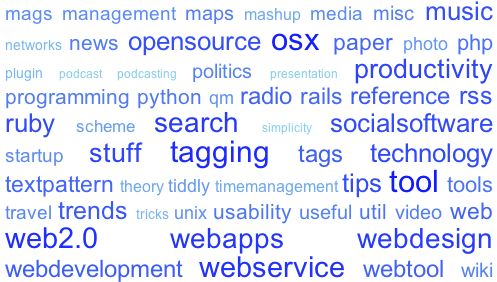 Die Hilfe scheint insgesamt etwas überarbeitet, Zitat weil's so schön einfach ist:
Tags are a way to help you categorize your bookmarks as you save them in del.icio.us. There is no such thing as a right or wrong tag. A tag is whatever you want it to be. Try and think of it like this: what words would help you remember this document in five years?
---